We stopped thinking
about what to do
for the environment
and we started thinking
about what to stop doing.
Discover our smartest
and most sustainable
collection ever:
entirely paper-free,
in other words without tags.
Scan the QR codes
printed on the garments
in store and consult
the product information online.
Minimal • Monochrome • Sustainable • 100% paperless
A functional and universal
design,
conceived for movement
and urban space,
that aids nature
in a way that is as unexpected
as it is necessary.
Through the selection
of ethical materials with a reduced
impact
on the planet.
Innovative 100%
animal-free padding
that reduces greenhouse
gas emissions by 40%.
Made from 75% recycled polyester and 25% Aura Sorona® fibre.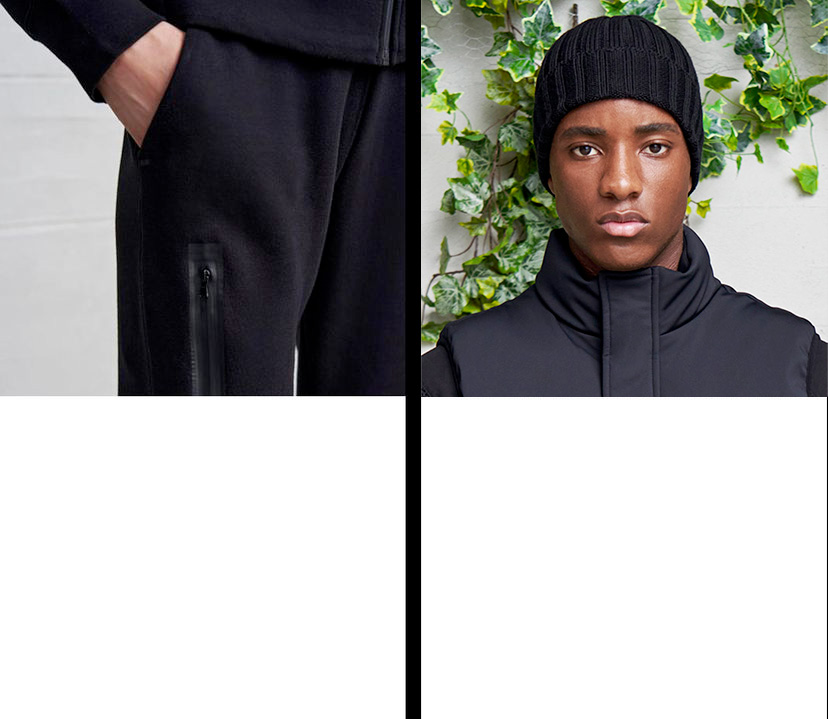 Recycled nylon
That avoids the production
of virgin plastic.
Cruelty-free merino wool with No Mulesing certification
That eliminates this cruel practice, common in sheep farming.